Embroidery of company logos:
still room for improvement
For many embroidery companies, creating embroidered company logos is a bread-and-butter job. Often the logos are clearly defined and seem to offer little room for manoeuvre. Therefore they are usually implemented in embroidery with classic polyester thread in 40 count. Could it be done differently?
We will all recognise the point at issue, of course. The easiest way of doing a job is doing it "as always", remaining in your comfort zone, having everything standardised and straightforward to do. It might, however, be a real shame not to recognise that ultimately, it is the individuality of a company that should be represented by its logo.
Let us take a look at the possibilities that are available. As a neutral example, I will use the logo of one of my industrial partners, the company Gunold.

To start with, does it always have to be polyester thread? If it is not for classic, industrially cleaned and possibly bleached workwear such as, for instance, for gastronomy, protective clothing or the medical sector, there is no reason whatsoever to embroider in polyester thread only. Viscose could be the natural alternative to synthetic fibres. This thread is softer and the light refracts light in quite a different way than polyester thread does. Using viscose will make the embroidered logo look much more refined as it radiates much more depth and dimension.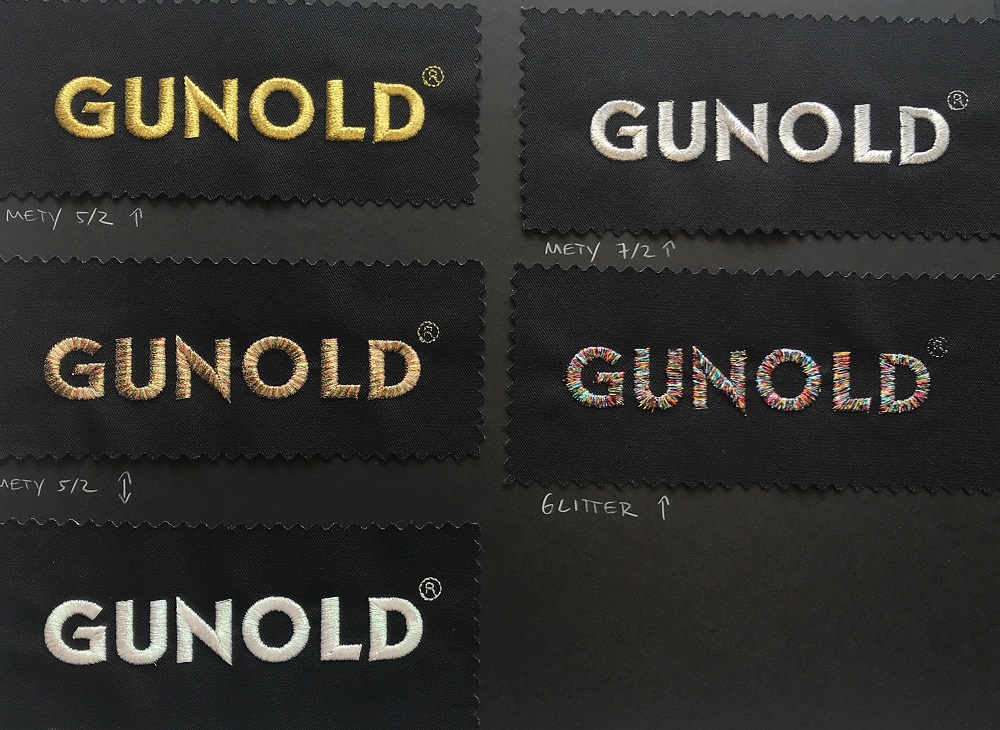 When using viscose thread, there is usually no need to change anything in the existing embroidery programme or machine settings. The same applies, by the way, if you embroider the logo in flame-retardant 40 count threads or in other effect threads of 40 count. Why not offer your customers a logo embroidered in matt thread or even in metallic effect thread? If this seems too risky, you can also resort to new thread developments that are made of polyester but deliver the effects of a metallic thread. Developments in the field of sustainability will also bring about a rethink in the industry. New threads made from natural or recycled fibres will find their way in and with them, possibly, bring new looks.
Having a company logo re-digitised could be very interesting considering the many attractive possibilities. A logo could, for example, be punched in such a way that it loses nothing of its expressiveness, but will, at the same time, look more innovative, modern, and attractive.
In some cases, this is even possible using fewer stitches, which will allow for a positive financial impact as well. Using fewer stitches could be brought about by, for example, embroidering only the contours of the logo or by not completely filling the logo with satin stitches or filling stitches, but choosing stitches that are looser and do not cover the base fabric at all or cover it with an interesting look.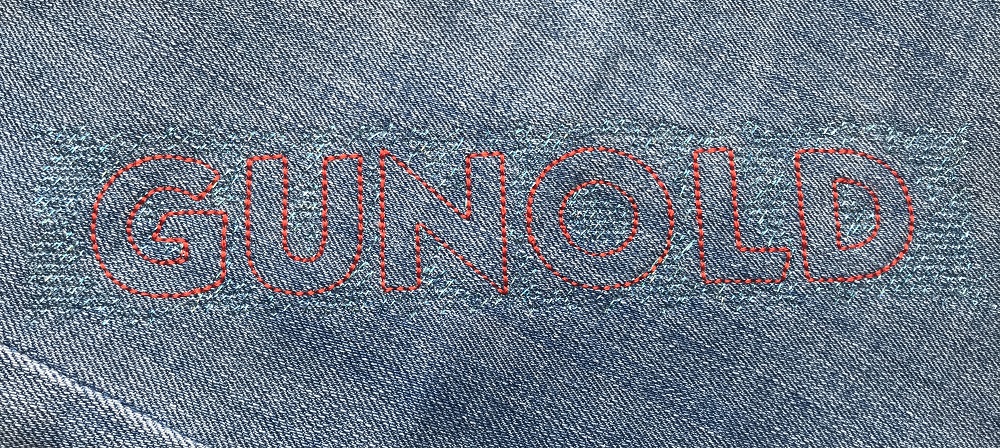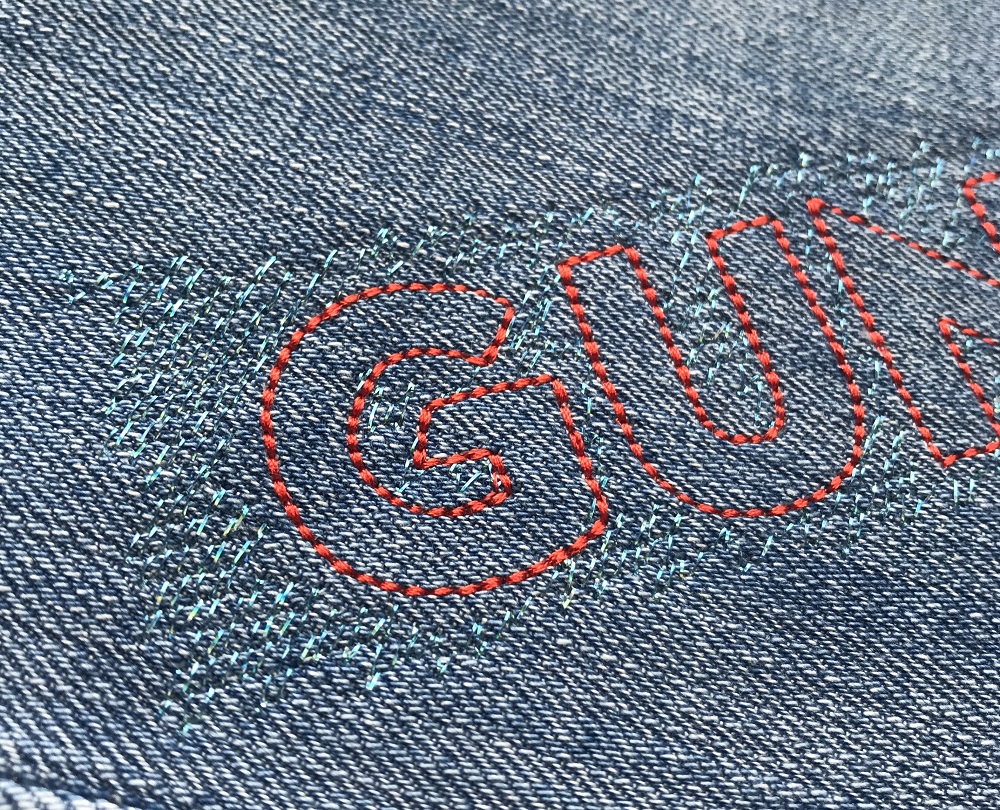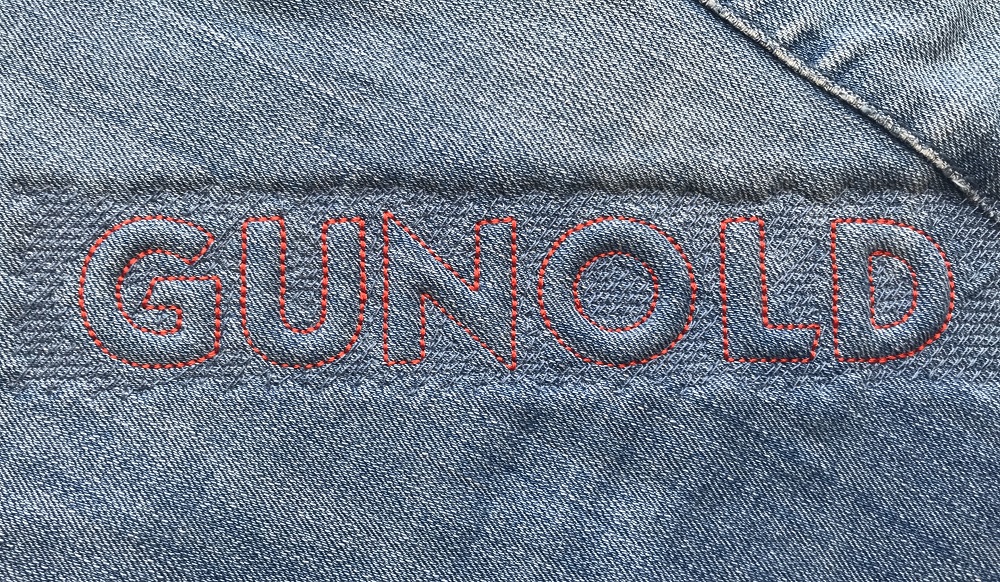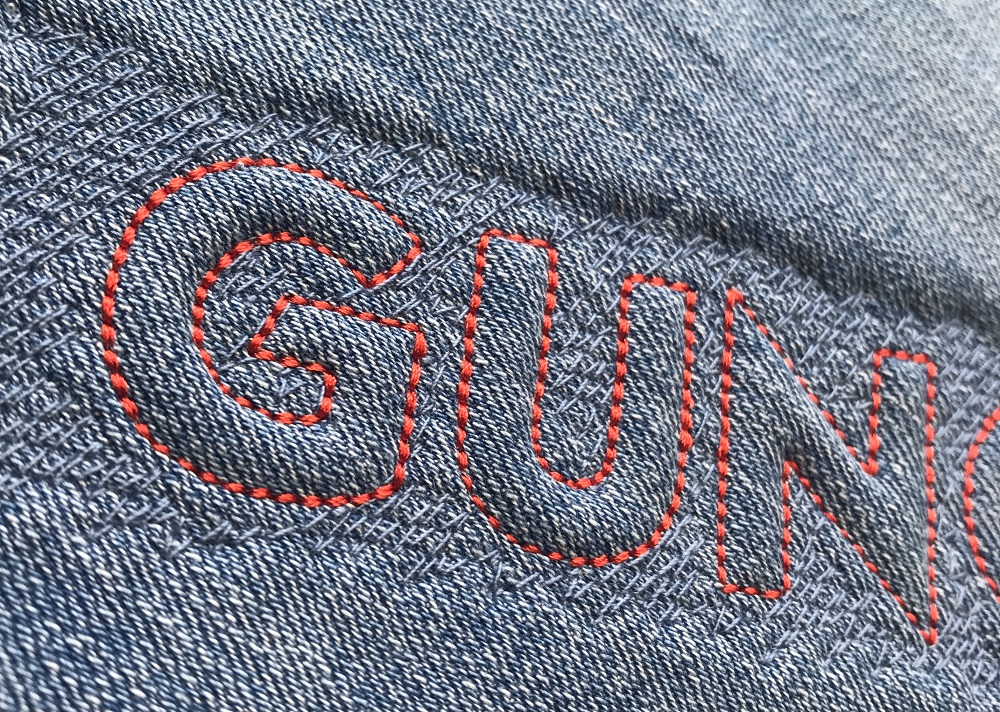 It is good to remember that you are often dealing with customers that truly know very little about embroidery. If you can offer these companies other options besides the standard ones, they will surely get inspired and excited and will be happy to recommend you to others. Ideally, in quieter times, it would be wise to create a small collection with various suggestions about the choice of threads and stitch types and techniques in particular.
Companies today are often no longer classic and conservative companies, but fresh and trendy start-ups with young and modern employees. They certainly do not want to walk around in a classic shirt with the logo embroidered on the shirt collar. These more modern clients will certainly be open and grateful if you can show them ways in which the logo can be interpreted differently and in a more contemporary way and on which type of clothing, without losing the radiance of the company logo. I will present a few variations here. How about interesting fills within the logo?
A dropout can be an incredibly attractive alternative. In this case, the logo is not embroidered per se, but around it. The actual logo remains free with a surprising look.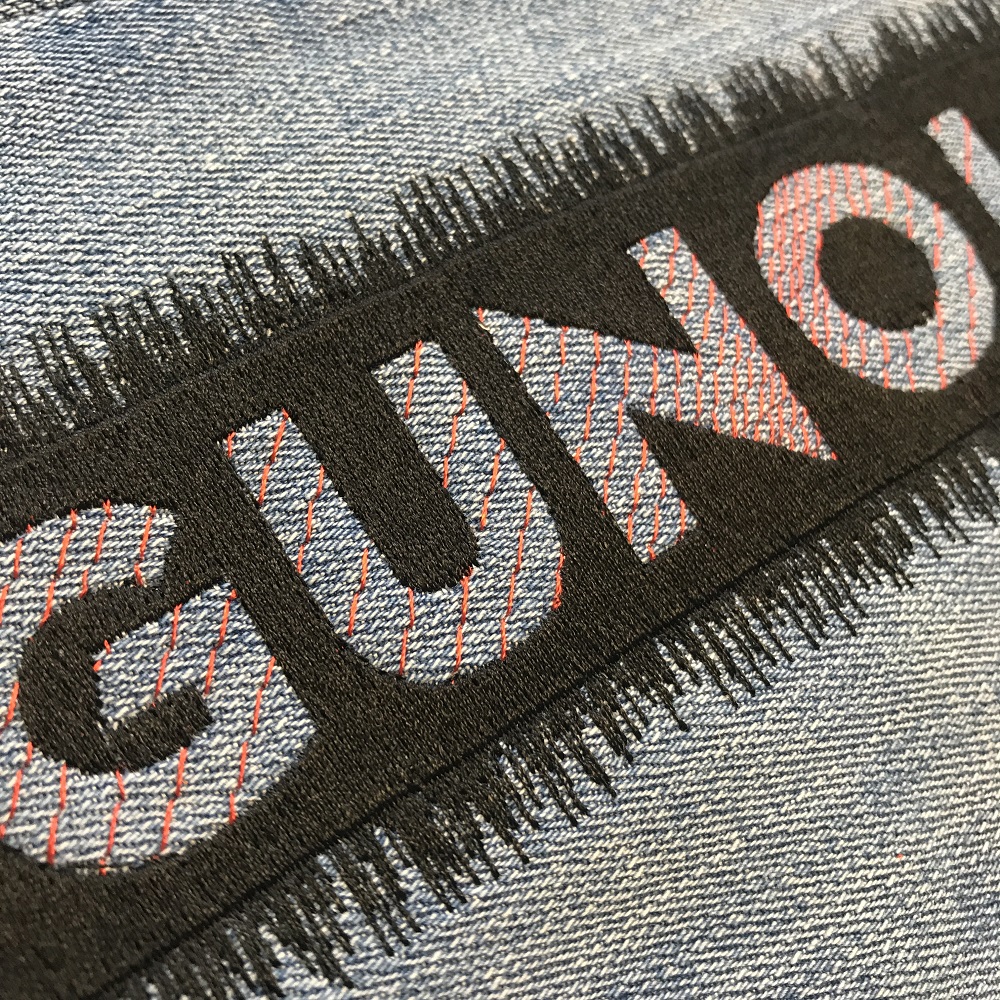 Neon threads and luminescent effect threads often have an extraordinary luminosity in black light. This is still very often used in bars and clubs. Take advantage of this knowledge and present these possibilities to your customers.
Dropout embroidery with luminescent thread by day.
Dropout embroidery with luminescent thread by night.
A logo looks very discreet when embroidered in transparent thread. This takes on the colour of the base fabric and adds a luxurious, unobtrusive touch to the wardrobe.
Logo embroidery with a transparent nylon thread.
Even companies that "normally" follow a strict CI concept in their company can possibly be a little more creative with embroidery for special occasions like, for example, at special trade fairs or events or on giveaways. As the logo itself has a strong charisma, the effect of the logo does not have to be lost with slight modifications. Here are a few inspirations:
Impressions of different effect stitches.
Impressions of different effect stitches.
Impressions of different effect stitches.
Impressions of different effect stitches.
Impressions of different effect stitches.
Impressions of different effect stitches.
These are only a few examples of the countless possibilities to show the diversity of embroidery in a logo. Hairdressers, bars, clubs and pubs, media agencies and fashion shops, to name but a few, will certainly be looking forward to seeing a selection of your skills.
Stitch & Print International appears four times a year. In addition free digital EMagazines and newsletters are published. The trade journal is written for professional embroiderers, textile printers (screen printers and digital printers) and garment decorators.
Stitch & Print International appears four times a year in print. In addition free digital EMagazines and newsletters are published.
Follow us on social media
for daily updates