Another season of contrasts is approaching and radical changes in politics and society are having an impact on the textile and garment sector. Social divide is captured in the colour palette for fabrics for the winter season. In this article, Reiner Knochel informs you about the autumn/winter 20/21 collection.
Even though digitisation is one of the key factors with incredible new developments in smart technologies all the time, many consumers are re-thinking their values. A more informed and critical attitude is reflected by sales figures.
Nowadays, everybody can afford high-tech materials and, no matter gender or generation, people find them fascinating. At the same time, natural materials are enjoying a come-back and sustainable companies and products are booming.
Strong social divide is also reflected in the colour palette for the winter 20/21 season. Bright and intense colours feature alongside subtle, natural and earthy tones. The same holds for the fabrics: transparent, coated and high-gloss finished materials share the market with matt and structured fabrics made of natural fibres and threads.
If you take a look at the latest trends in embroidery and effect seams, it is clear that these developments affect trims and textile decorations.
Transparency will remain an important factor, decorated either subtly and tonal or striking and colourful. Alongside clear materials, milky and semi-transparent foils are becoming more significant, as shown in the following pictures.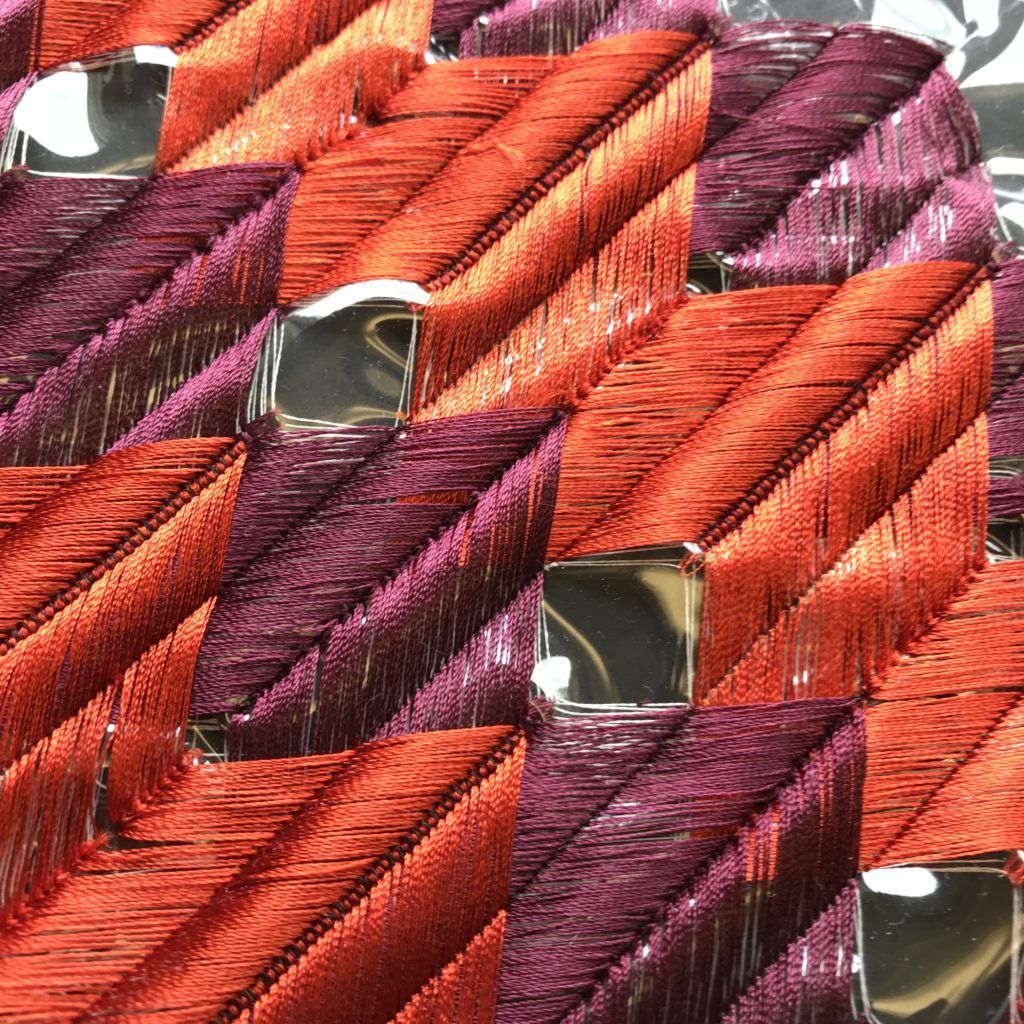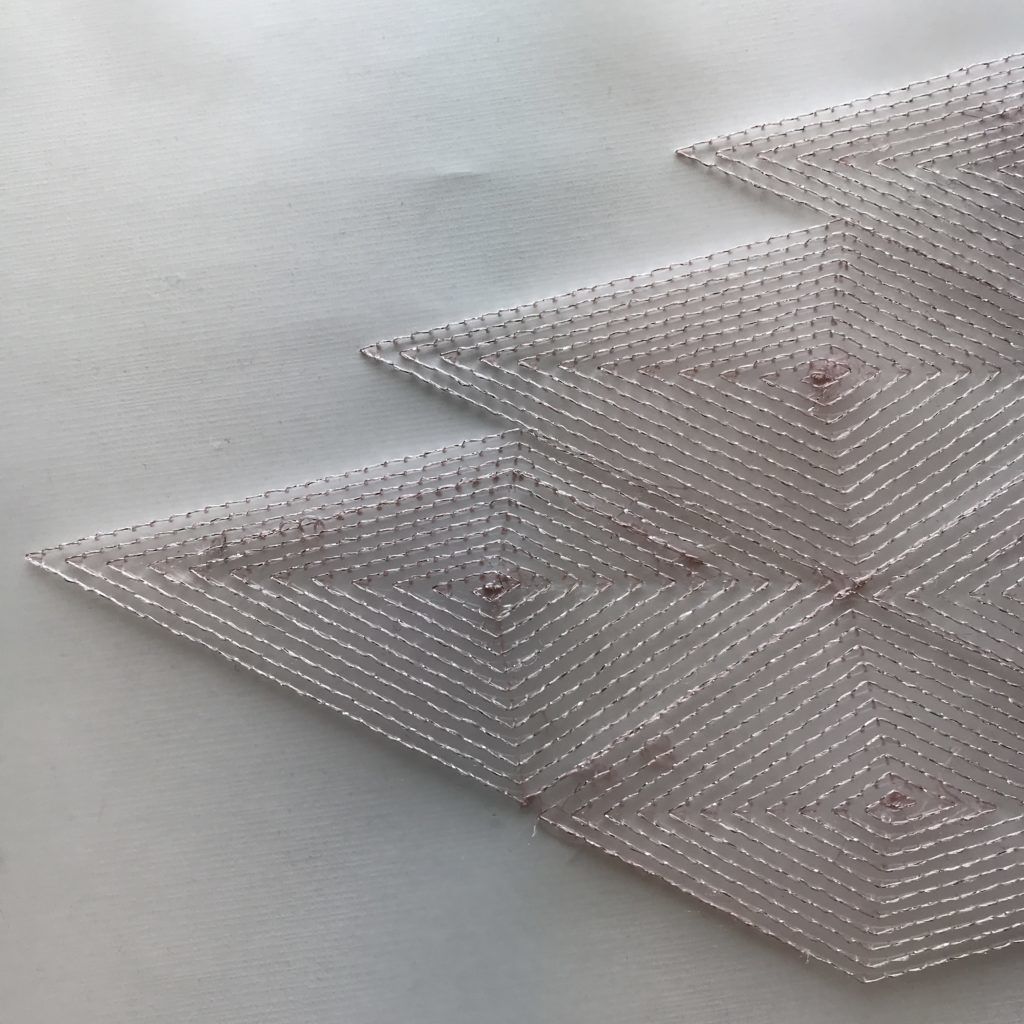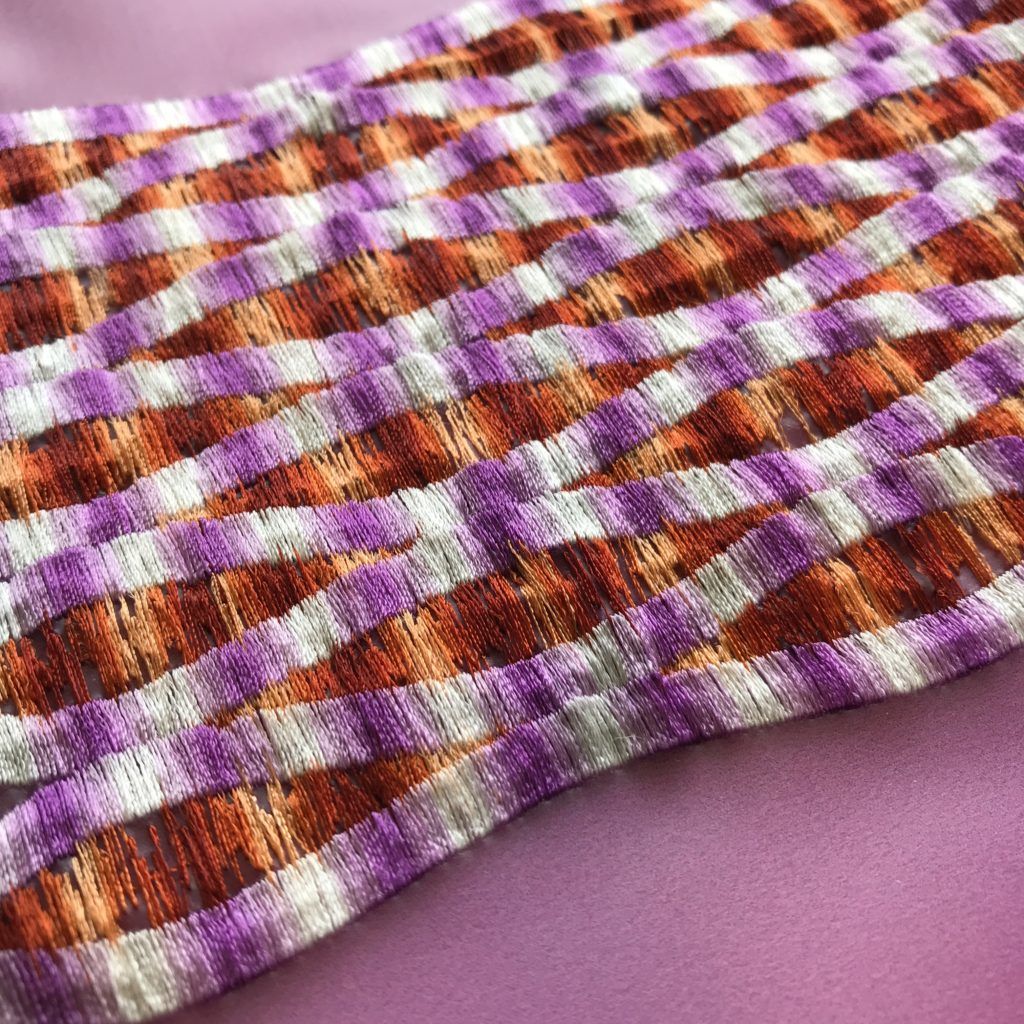 These photos show classic checks, this time not woven but embroidered using effect threads. Embroidery can make any plain fabric unique and special, with the added advantage that the pattern can be placed just where it is needed, for example on the collar, shirt pocket or cuff.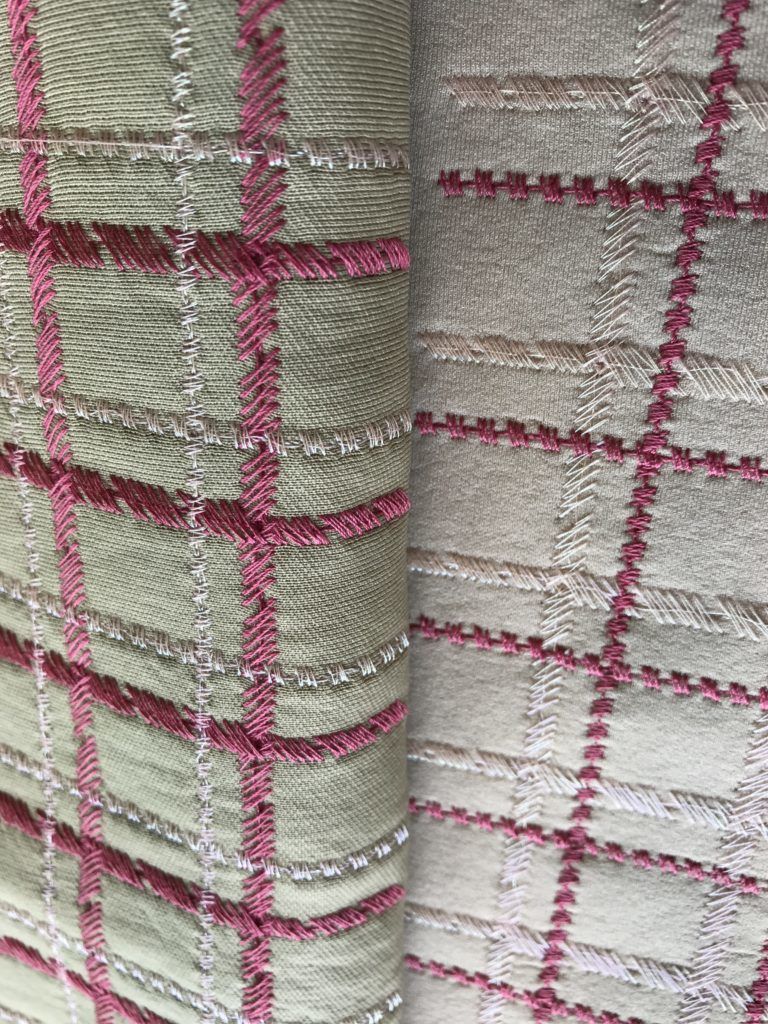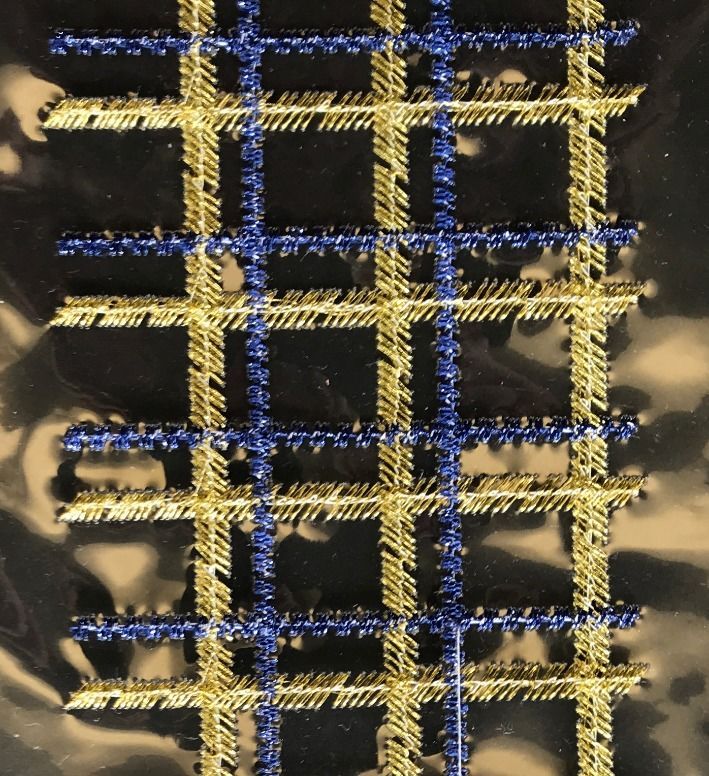 Many fashion brands are following the trend of individualising and personalising their collections. For this purpose, noble luxury hand embroideries can be the perfect solution. The company Rumi Embroideries India, for example, uses high quality industrial embroidery threads for their outstanding handcrafted designs.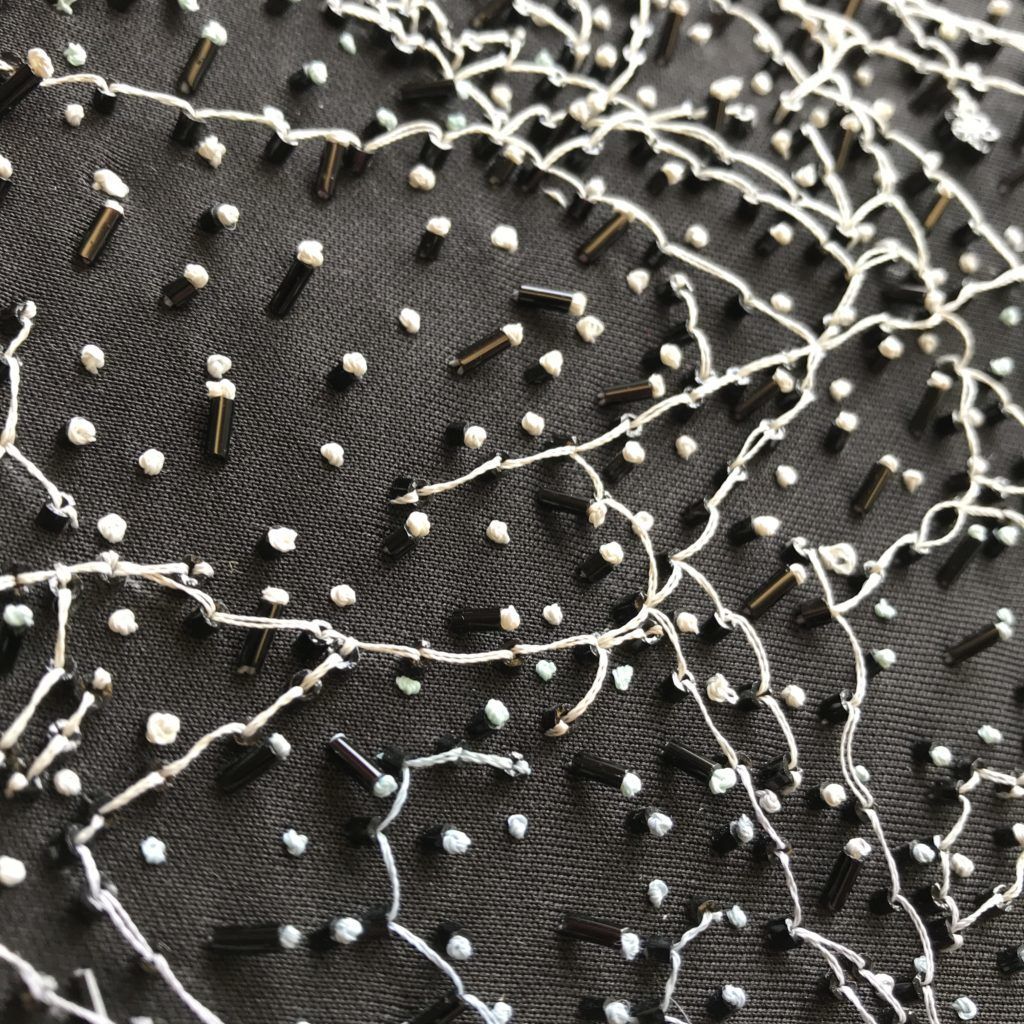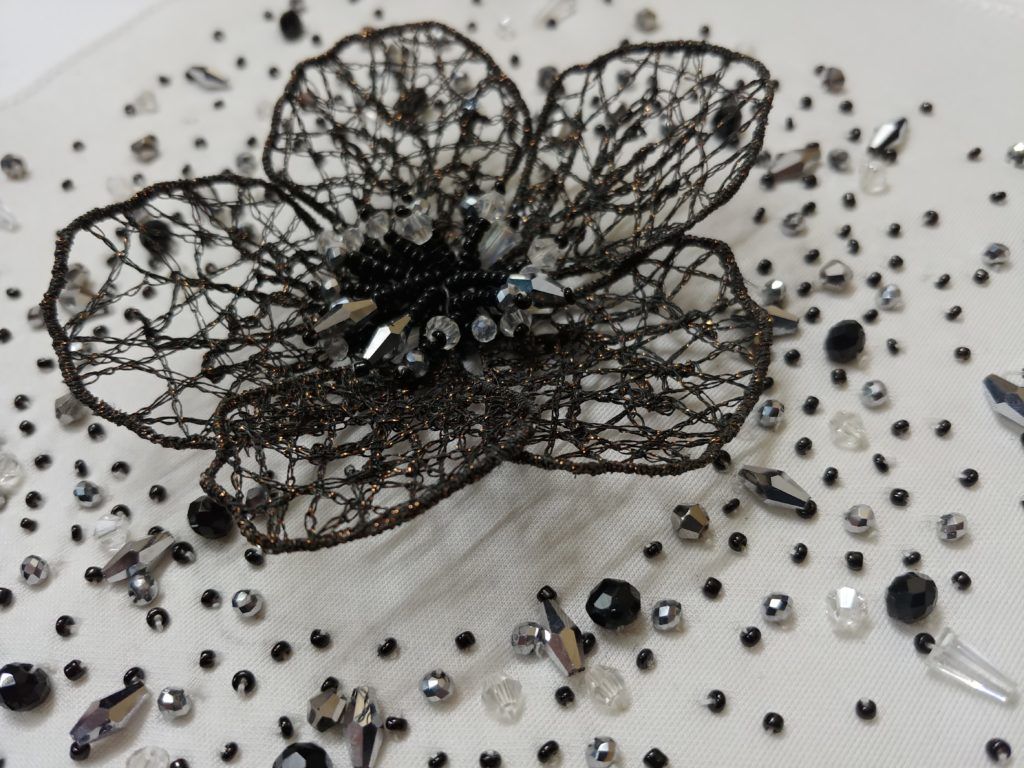 When aiming for volume and embossed effects on a fabric or garment, the use of effect seams can do the trick. To achieve the perfect look, use an embroidery or effect thread instead of a standard sewing thread, as shown in following pictures: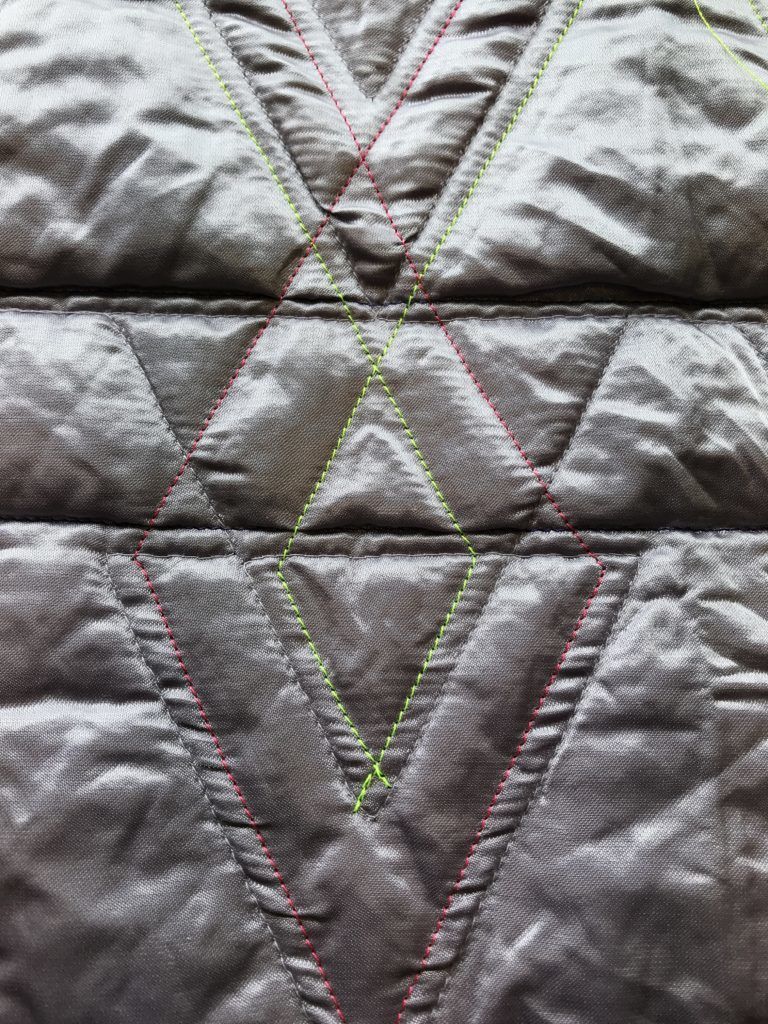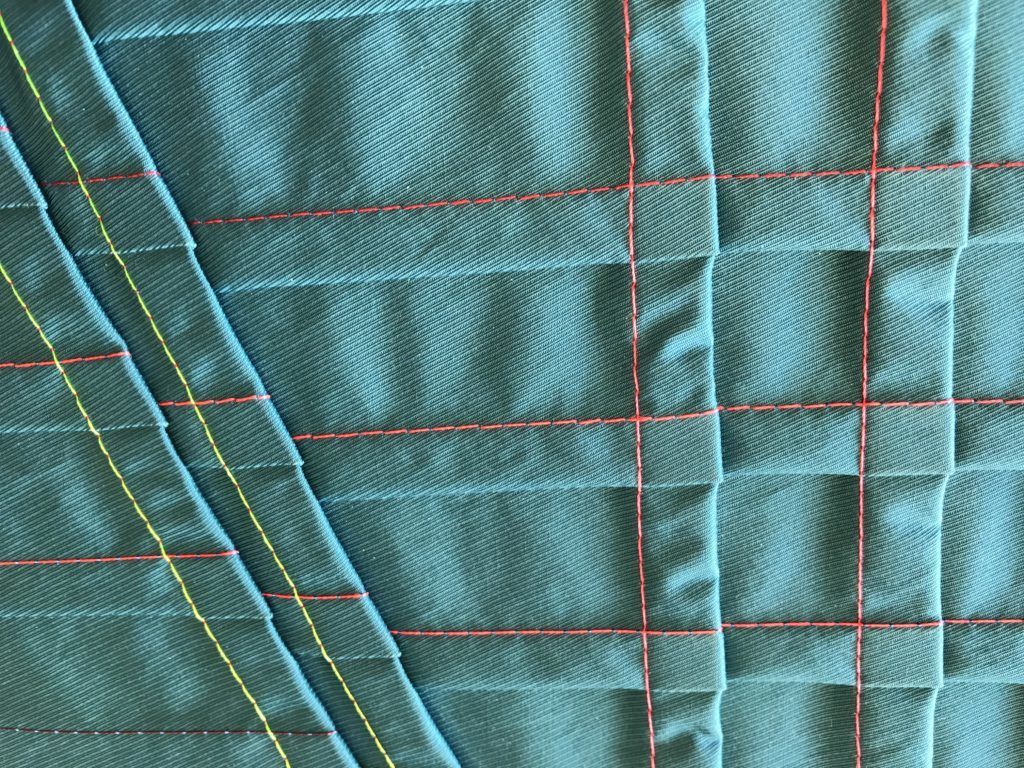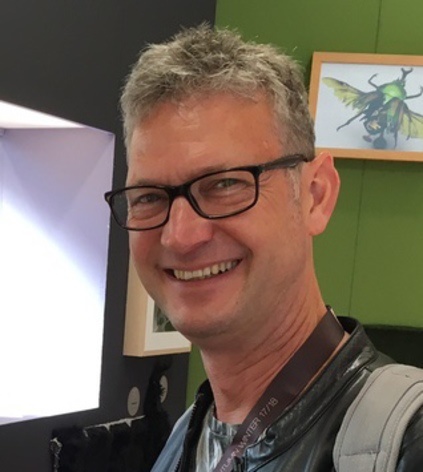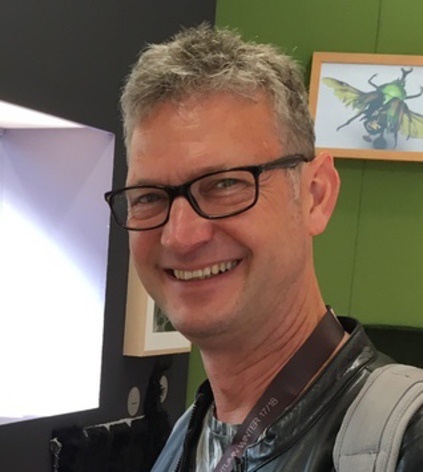 Stitch & Print International appears four times a year. In addition free digital EMagazines and newsletters are published. The trade journal is written for professional embroiderers, textile printers (screen printers and digital printers) and garment decorators.
Stitch & Print International appears four times a year in print. In addition free digital EMagazines and newsletters are published.
Follow us on social media
for daily updates