Heimtextil & Texprocess show 
The FESPA and Sportswear Pro previews in this online magazine are based on the originally scheduled shows in Madrid from 24-27 March. In light of the rapidly evolving situation regarding COVID-19 in mainland Europe FESPA has taken the decision to postpone FESPA Global Print Expo 2020, European Sign Expo 2020 and Sportswear Pro 2020. We will keep you updated about the new shows.
FESPA Global Print Expo, as well as the co-located Sportswear Pro show and European Sign Expo, will take place in Madrid, Germany, from 24-27 March 2020. The show will include over 600 global suppliers in five halls and 18,000 visitors are expected. 
Colour *L*A*B between Halls 5 and 7
Printeriors between Halls 3 and 5
Now in its fifth year, Printeriors 2020 brings together the world's print community in a celebration of interior decoration. You can see textiles, wallcoverings, furniture and surface effects that have been sourced and manufactured to inspire and showcase the growing application of digital technologies in the interior marketplace.
Print Make Wear in Hall 3
Print Make Wear will feature the Sportswear Pro smart factory, a live showcase manufacturing Sportswear and Athleisure in a real-time, custom built factory environment. As the manufacturing industry switches to a customised i4.0 workflow, the seamless application of technology is vital for efficient, sustainable production. 
You can book your tour at www.fespaglobalprintexpo.com/features/print-make-wear/print-make-wear-tours.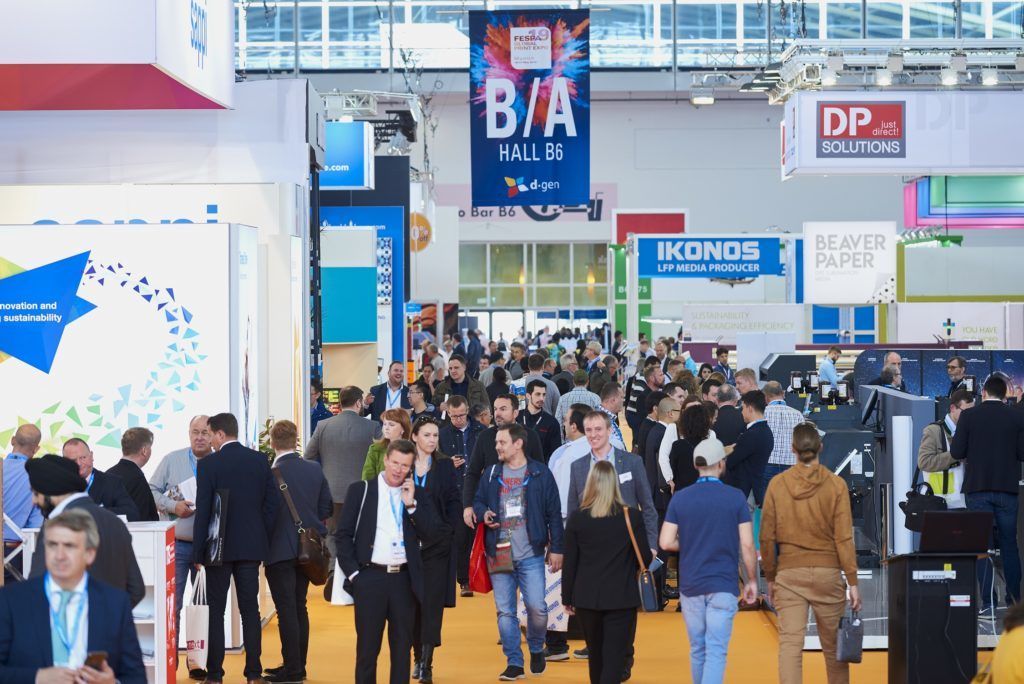 During the show, you can view the sent in entries for the FESPA Awards 2020. Hundreds of entries across 18 different categories will be on display. The winners will be announced at the FESPA Gala Dinner on 25 March 2020.
World Wrap Masters 2020 in Hall 2
The World Wrap Masters 2020 features training workshops, demonstrations and the wrap competition. The winner of the wrap competition will take home the grand title of World Wrap Master 2020 champion. The finals will take place on 26 and 27 March.
Trend theatre between Halls 5 and 7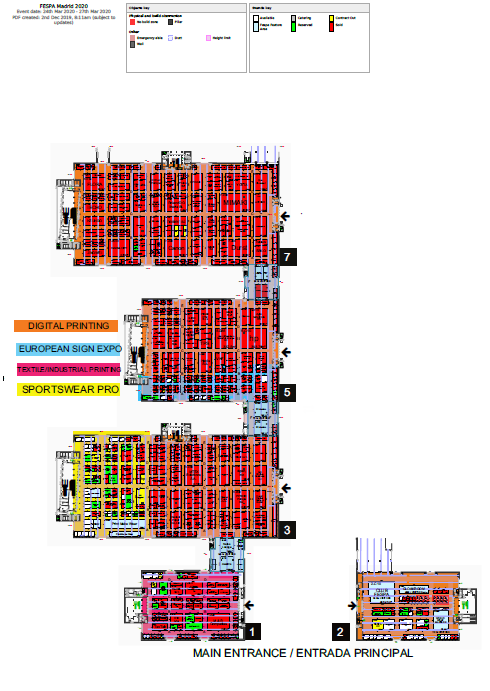 If you pre-register online, a four day entrance pass will cost you €40. Onsite, the price will be €70. For free access, use the promotional code FESB222. Your entrance pass will include access to Sportswear Pro show and European Sign Expo. 
Please follow the latest show news on our website at stitchprint.eu/files/fespa-global-print-expo-2020/. More information can also be found at www.fespaglobalprintexpo.com.
Opening hours 
4-6 May: 9 am – 6 pm.
7 May: 9 am – 5 pm. 
Location
Heimtextil: Halls 3 – 12
Texprocess: Halls 9.1, 11.0,11.1, 12.0, 12.1
Messe Frankfurt exhibition
Ludwig-Erhard-Anlage 1
60327 Frankfurt am Main
Germany
Stitch & Print International appears four times a year. In addition free digital EMagazines and newsletters are published. The trade journal is written for professional embroiderers, textile printers (screen printers and digital printers) and garment decorators.
Stitch & Print International appears four times a year in print. In addition free digital EMagazines and newsletters are published.
Follow us on social media
for daily updates